Iran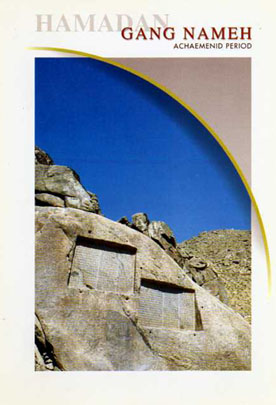 Postcard and text courtesy of Dr. Kim Yang and students.
Image © ELAM Art & Cultural Group
Students: First of all, our teacher asks us to say thank you for spending time for the interview we are going to do with you.
Ingrid: Hi, students, it's a great honor for me you invite me to this interview!!
Students: What makes you interested in ceramic-works?
Ingrid: I'm interested in all kinds of handicraft and I tried many, but pottery gives me a peace of mind!
Caption: Hamadan, Gang Nameh, Achaemenid Period. Photo: AFSHIN ALIZADEH
Imagiverse sends special thanks across the oceans to Dr. Kim Yang and his students: Carol, Jenny, Judy, Peggy, Winnie and Sunny for sharing Ingridís interview and postcards with Imagiverse.
| Home | Contact Us | Credits | Sitemap |
© 2007 - Imagiverse Educational Consortium