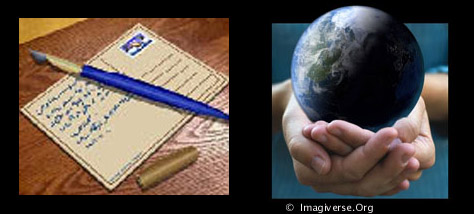 To send a question or comment to the Imagiverse Activity Coordinator, please fill out the form below.
To receive our free e-newsletter and to participate in Imagiverse projects, please register here.
NOTE: Please check and double-check your email address prior to submitting. You will receive an automatic confirmation AND a personal reply when we process your request. If you do not receive both replies from us, your email address was in error or our messages are being filtered. If you do not hear from us, please contact us again from an alternate email address. Thank you.
| Home | Contact Us | Credits | Sitemap |
© 2006-2007 - Imagiverse Educational Consortium